Mantayupan Falls
South of Cebu City
Mantayupan Falls is located near the southern town of Barili, about 1 1/2 hours by road from Cebu City. Take SRP to Talisay, continue to Carcar and cross the mountain road to Barili. At Barili Bus Stop, take a left turn through town, the falls are just a short distance away.
Once there, you can park your vehicle for 5 Peso, entrance fee to the fall is 10 Peso per head. There are pick-nick tables that can be used and a raft for the swimmers.
Unfortunately it's not a very accessible area for wheelchair users, I thought about hiring some guys to get me to the falls but the path is very narrow and slippery and leads over a deep drop to the lower pool, and after a first look I thought it not worth the trouble.
The falls are being developed by Governour Garcia as a tourist spot, but don't expect too much. It's still frequented as a laundry area by the locals.
On the way back to Cebu we detoured via the west coast, through the towns of Aloquinsan and Toledo, with a stop at Springpark Resort for a refreshing bath in the natural pools.
View Larger Map
Intersection to the Falls, just a few kilometers from the town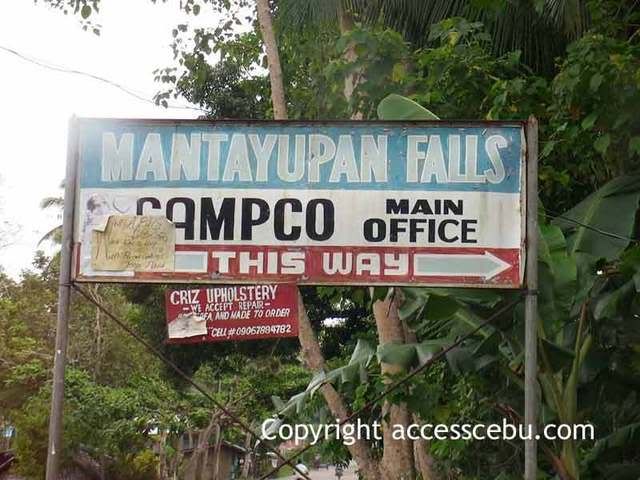 The road has recently been paved
Stairs leading to the lower pool
Water is ulilized for distribution to the Barangays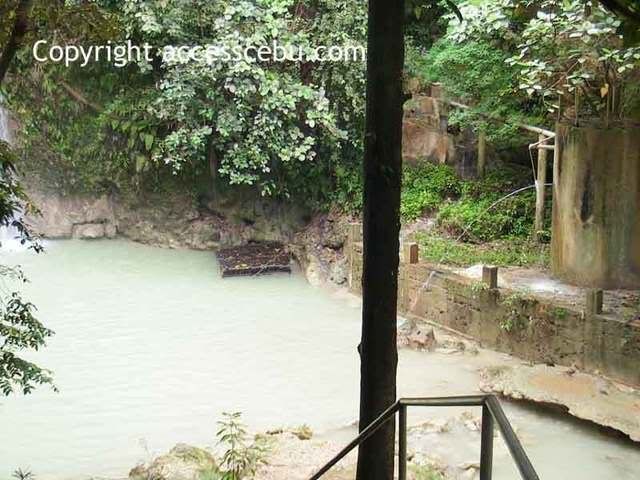 The lower falls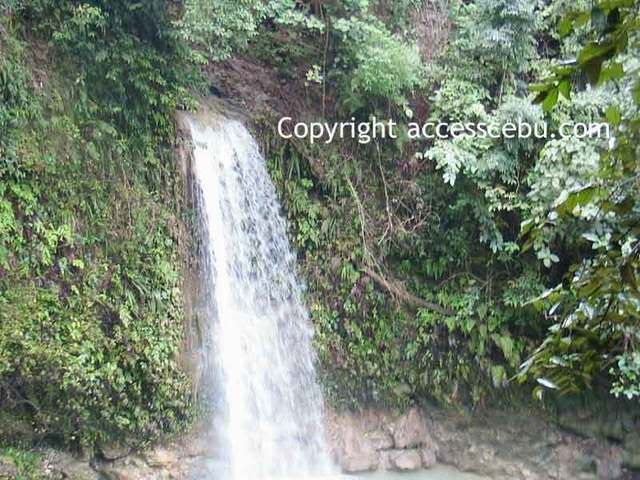 Viewed from the path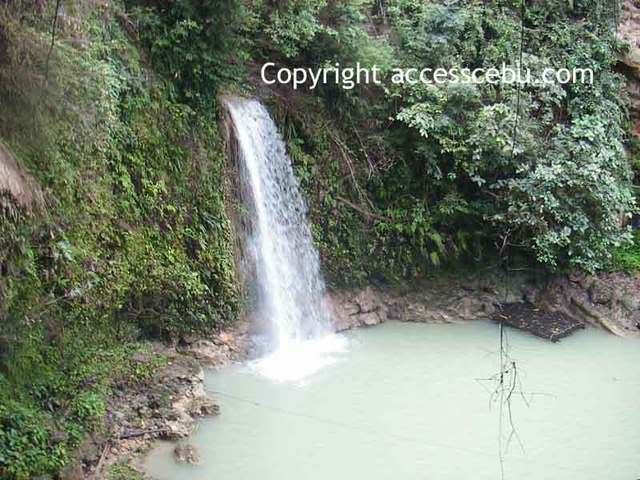 Upper falls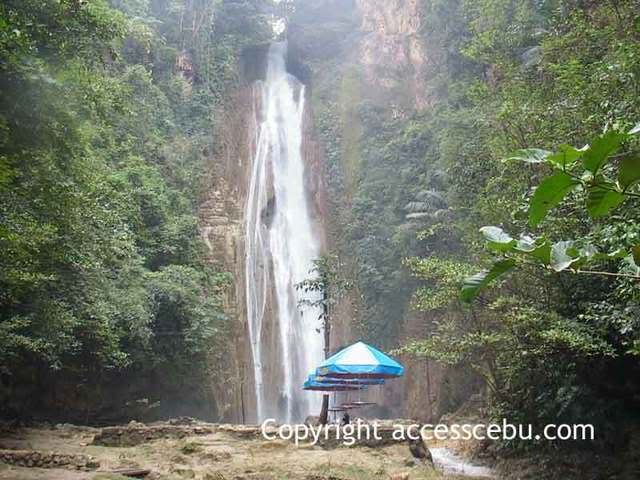 A bit closer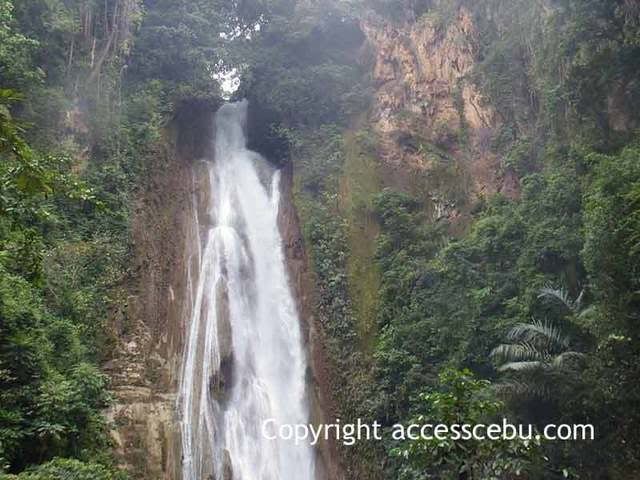 Pick-nick area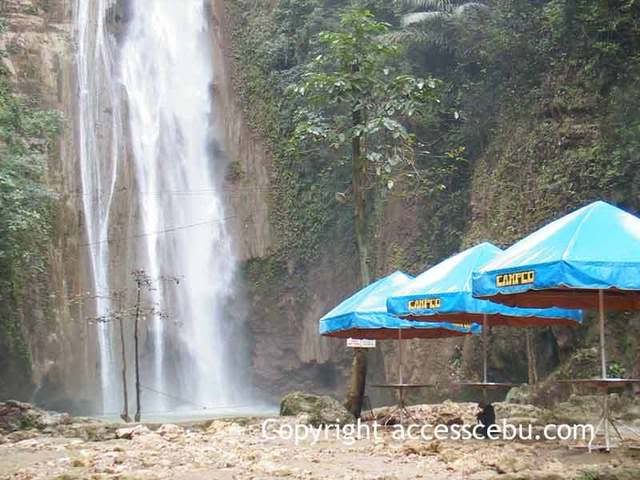 Waterway to the lower pool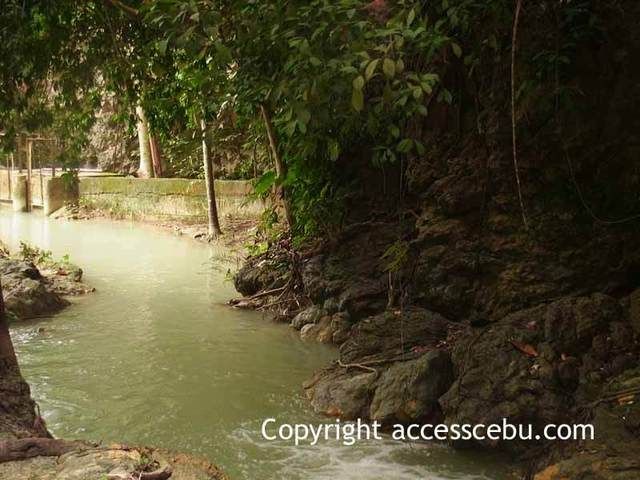 Sidetrip to Dumanjug with a stopover at a german restaurant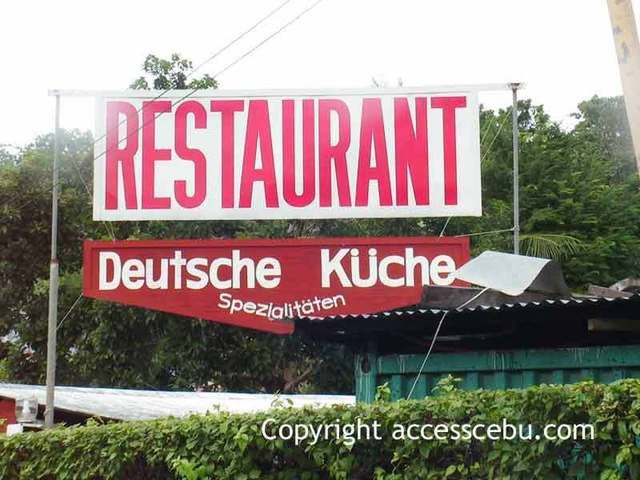 Route from Barili to Aloquinsan on the west coast of Cebu Island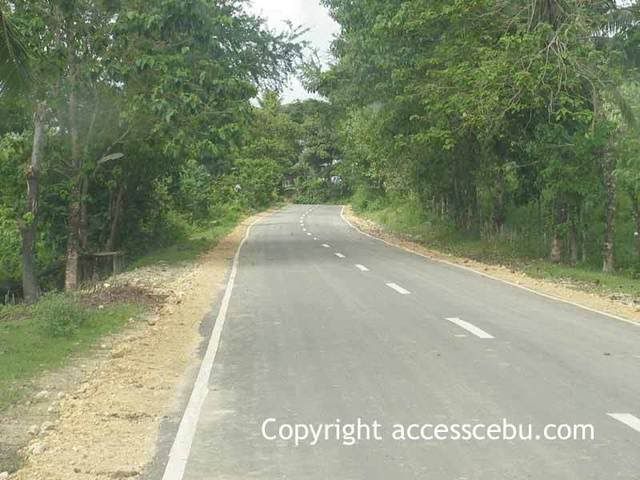 Some scenery