DayTrips
Argao, Alcoy and Hidden Valley, San Fernando, Part 1
In order to keep the page design clear, there are three parts of the trip.
Part 1, Argao Riverstone Castle, Part 2, Alcoy, Part 3, Hidden Valley, San Fernando.
This trip brought us to southern Cebu, to the towns of Argao with a visit to Riverstone Castle, lunch at Bodo's Bamboo Bar in Alcoy and an afternooon at Hiden Vally Mountain Resort in San Fernando.
Our first short stop was at Carcar, just before one enters the city proper there is a giant shoe on display at the Carcar Shoe Expo. This town, now a city, is known to be the shoe capital of Cebu, your Missus will like that.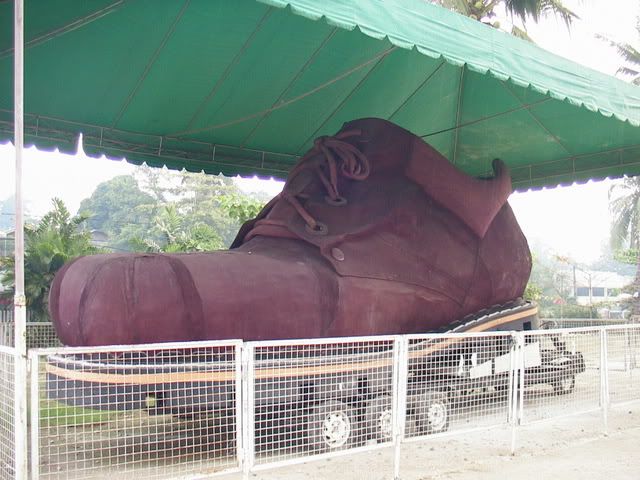 Less than an hour further south, we got to the town of Argao, take a right turn at the sign that reads "Riverstone Castle", it's just about 2 km from the highway.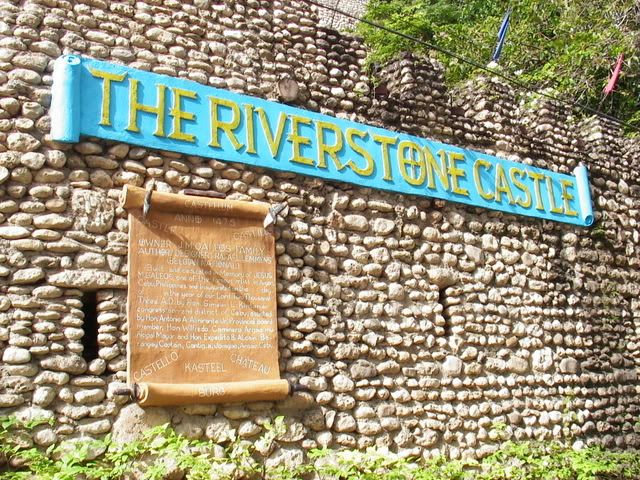 There is another entrance at the rear...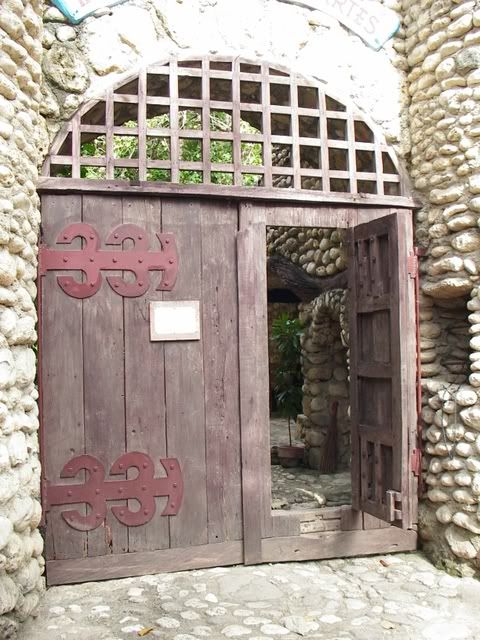 ...where you can park your vehicle.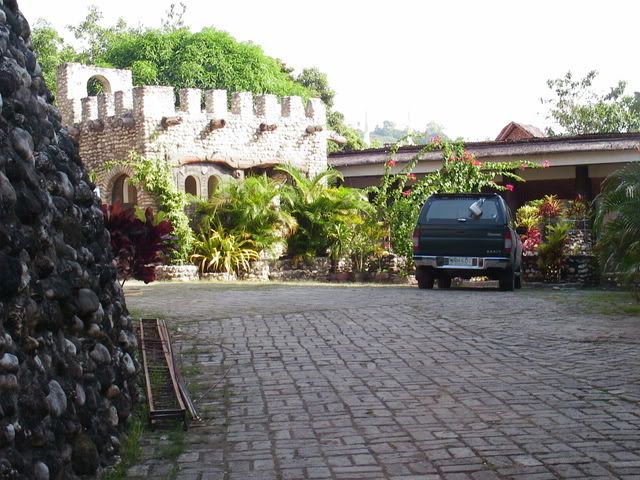 The restaurant is not accessible to wheelchairs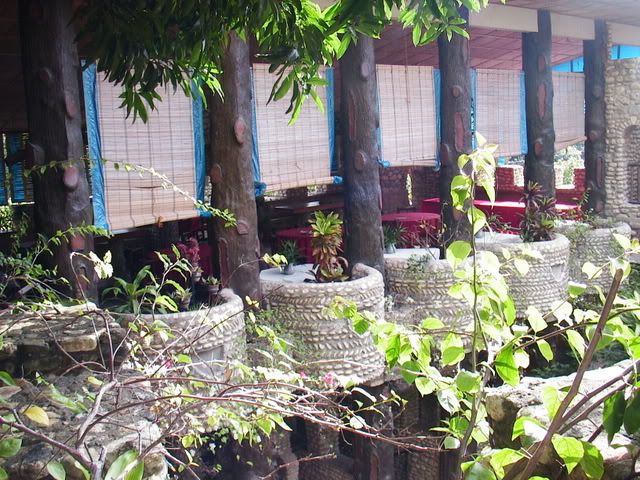 But they serve coffee here if you want
Nice inner courtyard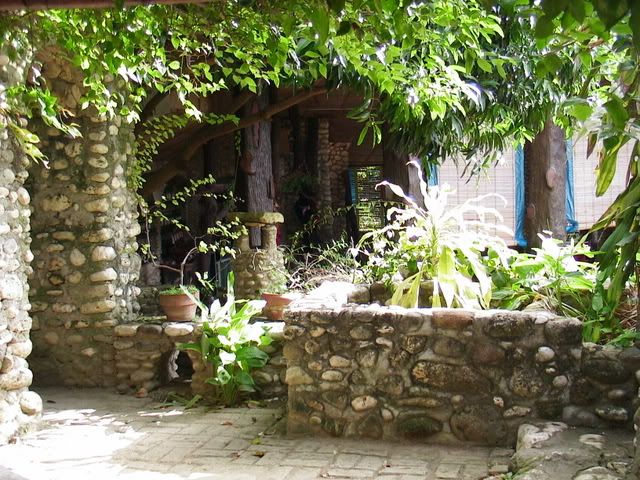 The bathroom's clean, a small step has to be overcome but it's big enough to manoevre your wheelchair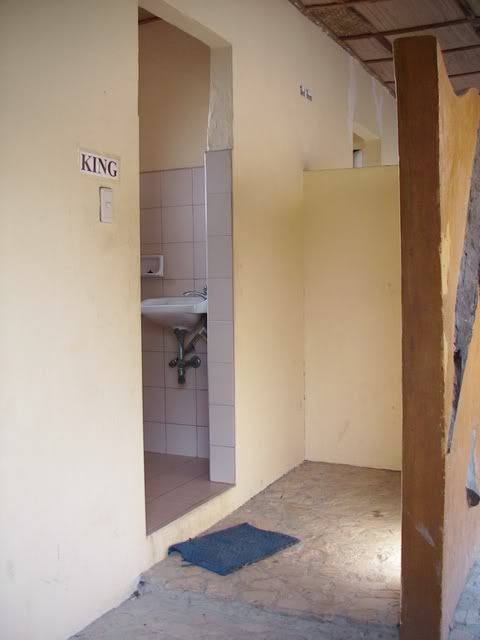 That's where they put you if don't pay for your coffee
Youre not alone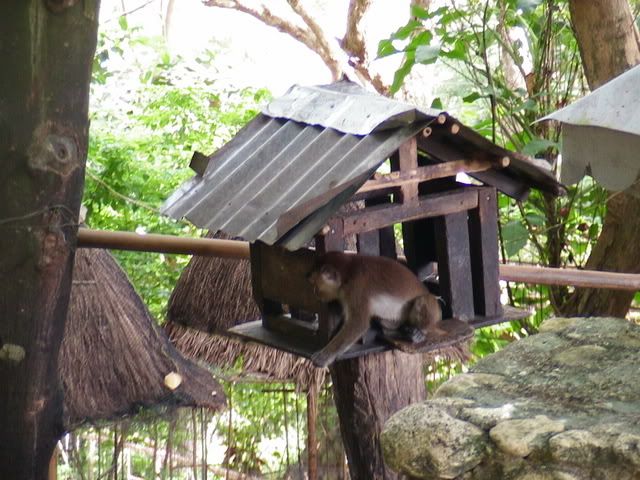 And behind the birds live snakes, too many steps for me to get there though.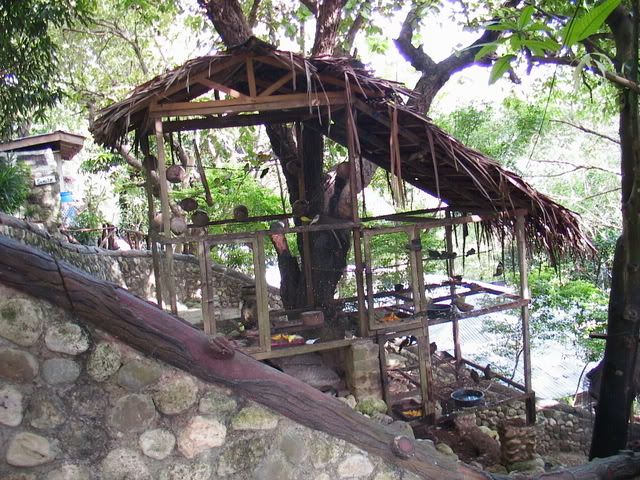 Outside wall
That's it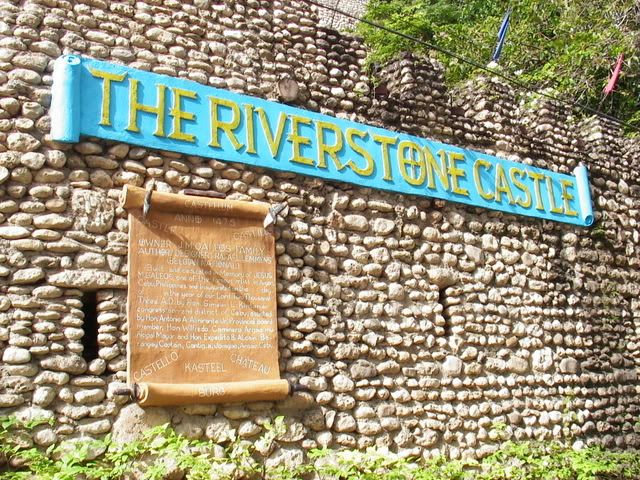 And some information
Just outside the castle, the road leads to nowhere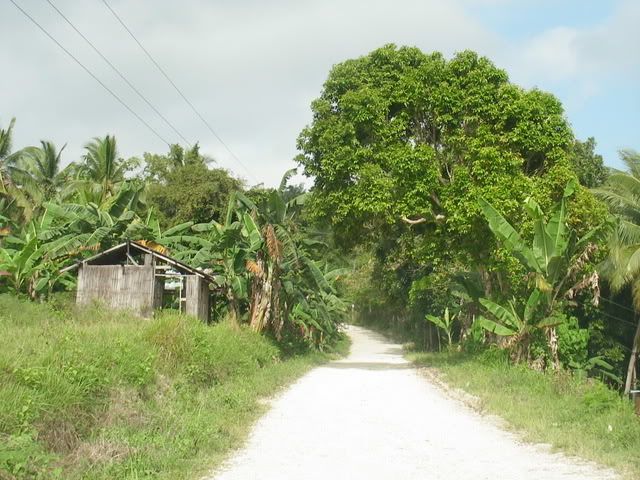 But the view is lovely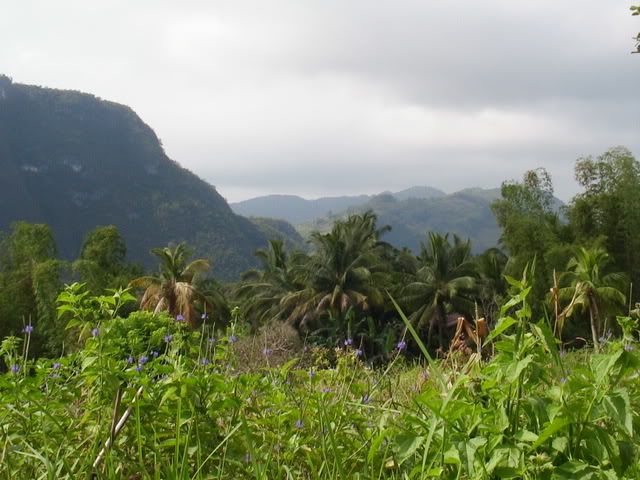 And the mountain's quite impressive